What is OPT?
OPT (Optional Practical Training) is a benefit of F-1 student status that allows you to work off-campus in your field of study to gain practical experience.
Before You Apply
Part 1. Submit an online application to the ISSO to obtain a new I-20 with the OPT recommendation printed on it.
Part 2. Send your OPT application with fee to the immigration agency USCIS (Citizenship and Immigration Services). It may take USCIS three months (or maybe more) to process your OPT authorization, so you need to plan ahead--and mail the complete application as soon as possible. See "When to Apply" below.
F-1 regulations require you to be in the U.S. in F-1 status at the time you apply for OPT. Your  most recent I-94 admission record is among the required documentation.
You do not need a job offer to apply for OPT but if you don't work you forfeit the authorized OPT time.
If you find on-campus employment, you don't need to apply for OPT. Your F1 status allows you to work on-campus, regardless of whether it's related to your field of study, and is not deducted from the time you're allowed to work under OPT. Review our information on On-Campus Employment.
You may use OPT during and/or after your degree program if it is longer than one academic year (2 semesters). OPT during your program is referred to as Pre-Completion OPT.
OPT during the academic year is limited to part-time (20 hours or less per week).

OPT during a summer vacation period may be part-time or full-time (more than 20 hours per week), but you must specify which one.
You get 12 months of OPT for each higher degree level you complete (Bachelor's, Master's, and PhD Degree).
If you're a student in in certain STEM fields (Science, Technology, Engineering, and Math), you may be eligible for an extension of OPT for an additional 24 months.
Pre-Completion OPT is deducted from the 12 month total at graduation. 
For example: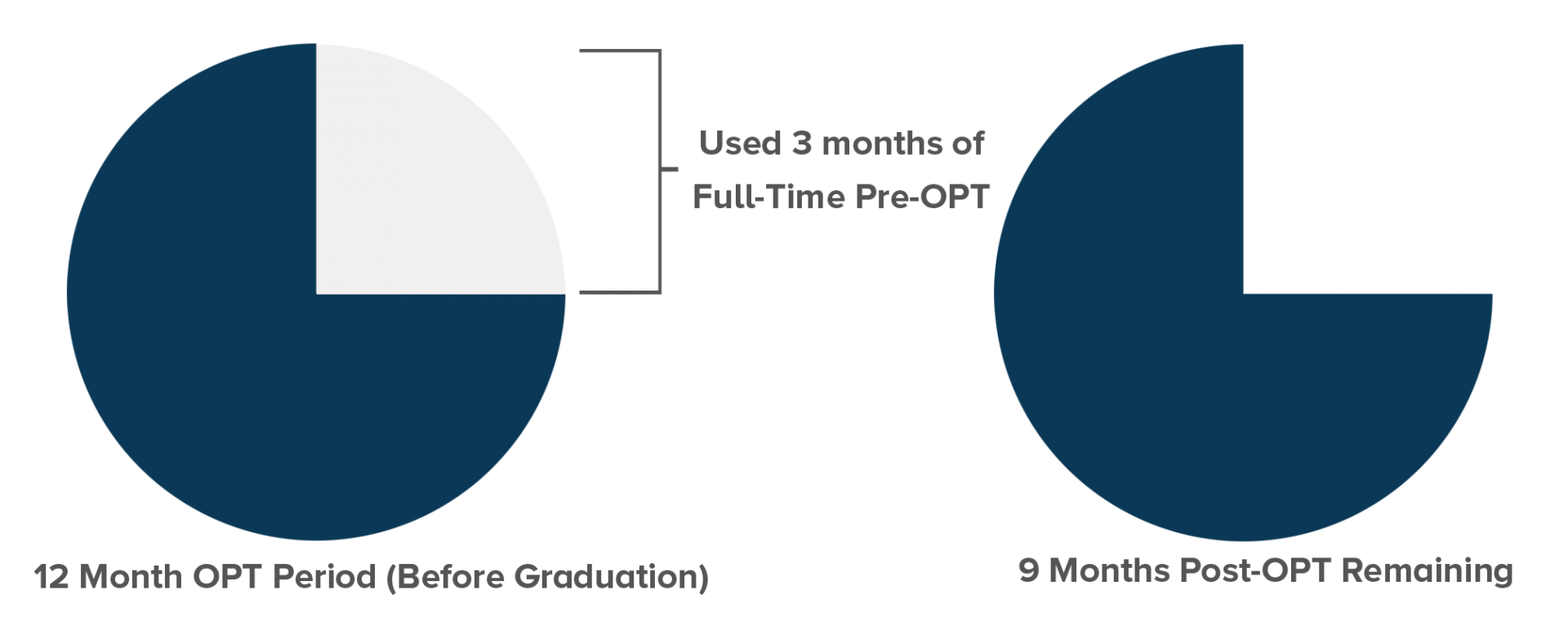 Part-time OPT is deducted at half the rate. 
For example: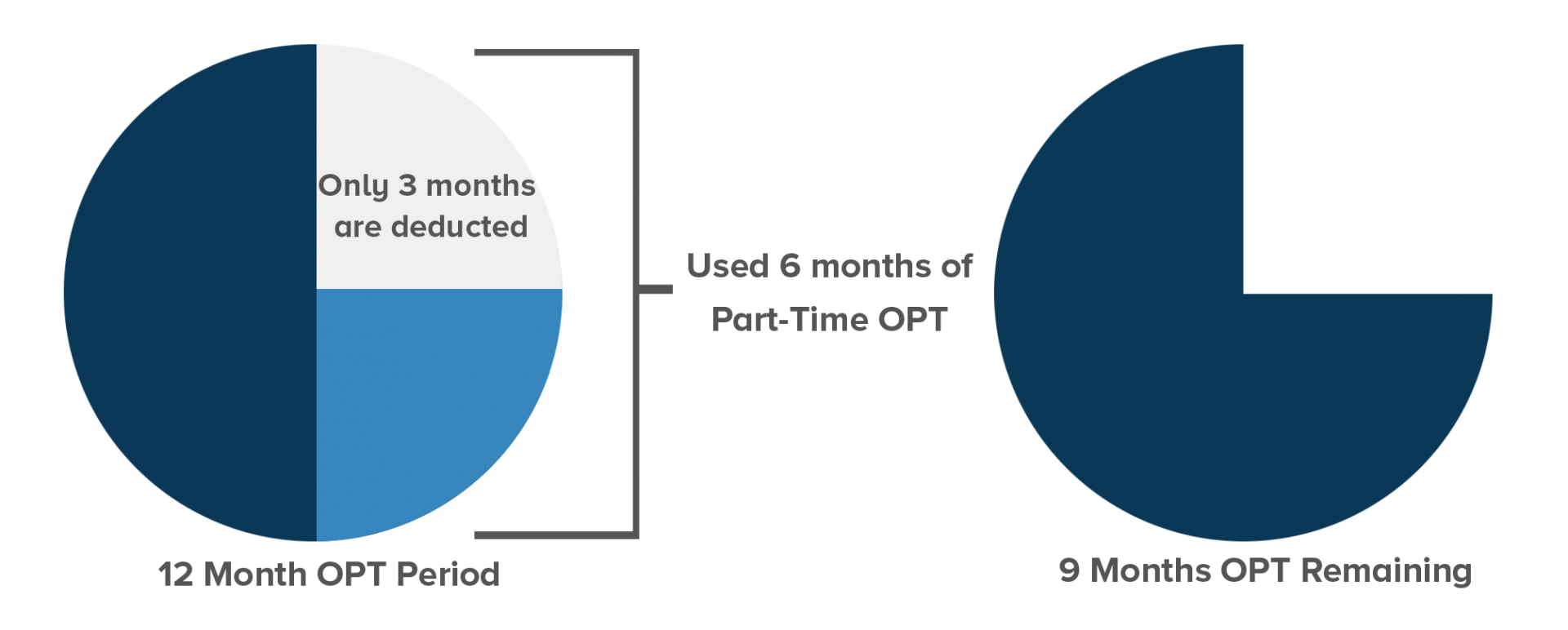 By, regulation, the earliest you may apply for pre-completion OPT is 90 days before your requested OPT start date. Due to the unpredictable processing time of the EAD by USCIS (US Citizenship and Immigration Services), you may want to consider using a start date a few weeks earlier than the actual date you want to begin employment to allow more time in case of delays.

We encourage you to apply to the ISSO as early as possible for the OPT I-20 because it is needed for the OPT application you will send to USCIS. 

Application Process Overview
After You Receive the EAD Card

If you do not already have an SSN, you are now eligible to apply on or after the start date on your EAD card.
You should have already made a copy of your application materials before sending to USCIS. Now add a copy of the EAD. You may need them for future immigration or visa applications.
Travel During Pre-Completion OPT
Since you are currently enrolled and will return to the U.S. as a continuing student before the program end date on your I-20, your OPT application has no impact on your travel. It makes no difference whether the OPT application is pending or has already been approved. You need the usual documents that an F-1 student needs to return from a trip abroad. See our Documents Needed to Travel page for F-1 students.
 Related Content and Resources