Social Security Number Application


COVID-19 Alert
The Manhattan Social Security Card Center and all SSA offices are closed until further notice.
It is not possible to apply online. 
If you have a pending application with the SSA, you may call this number 866-657-3406 to follow up. You will need the reference number on the receipt you obtained at the time of application at the Card Center. This number is only for applicants with a pending application. They cannot provide any other information.
If you have a pending application with the ISSO for a letter for your SSN application, we will not continue to process it at this time.


Overview
A Social Security Number (SSN) is used primarily by employers and employees for tax-reporting purposes only. The employer needs to withhold taxes on your earnings using your unique number, and you need your social security number when you file a tax return.
A Social Security Number (SSN):
✓

must be applied for in person from a federal agency, the Social Security Administration. A Columbia University ID number is not an SSN, and is for internal use only.

✓

is not a work permit. An SSN is used only for tax-reporting purposes.

✓

is not required to open a bank account, rent an apartment, start a mobile phone contract, or get a credit card.

✓

is yours for life. You don't need to apply for another one if you already have an SSN from a previous stay in the United States.

Eligibility
In general, international students and scholars need to have authorized employment to apply for a Social Security Number (SSN), with the following exceptions:
 F-1 doctoral fellowship recipients who do not work the first year but will later have teaching and research responsibilities
 J-1 students, research and short-term scholars are eligible for an SSN without a specific job




Go to the Manhattan Social Security Card Center and bring your original documents
123 William Street
New York, NY
10038
(7:00 a.m. - 4:00 p.m., Monday to Friday)
*Many subway lines including the #2, #3, and A lines go to Fulton Street station. Follow the signs for the William St. exit.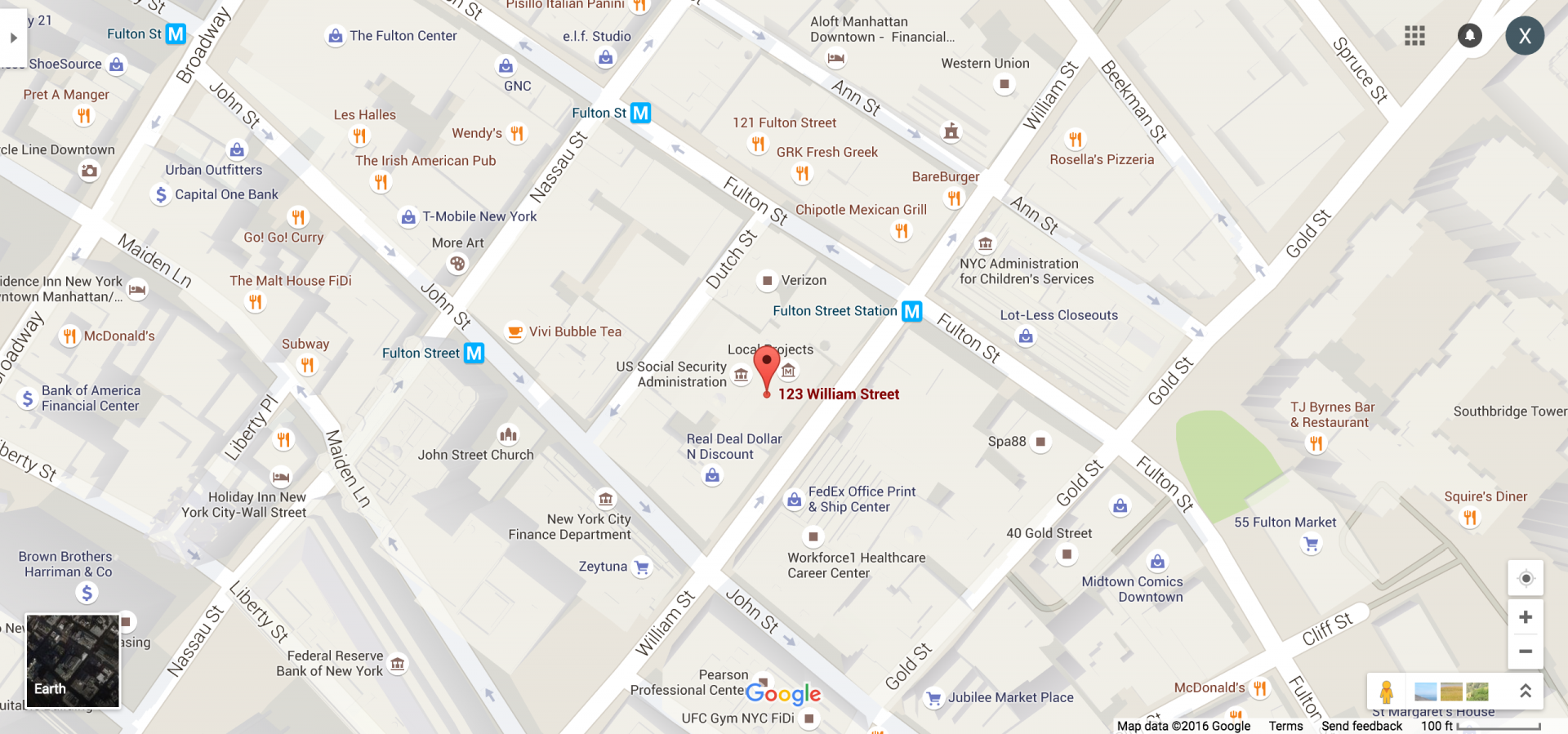 Wait 1-2 weeks to receive your SSN in the mail
After you receive your SSN, we advise you not to carry the Social Security Card with you, but to memorize the number or make a note of it elsewhere and put the card in a safe place with your other important documents. We all need to be careful to avoid identity theft. Don't lose your card! Replacement is tricky.

Replacing a Lost Social Security Card
The SSA will replace your card (and will give you the same number) only if you are currently eligible to get one. However, you may continue to use your Social Security number if you know it and your card is not requested.
Check the document requirements under the category for your current eligibility. The SSN application has a question asking if you have ever filed for or received an SSN card before.